(I thought I had prescheduled this for Friday but for some reason it didn't go live)
Are you far enough into November to acknowledge that it's followed by December yet? I've been thinking Christmas since midnight November 1st; in Canada we have thanksgiving in October so there's nothing to stop me from immediately humming Christmas carols while thoughts of Christmas gifts dance in my head. My husband and I both really enjoy giving gifts, although he gets more anxious over it than I do. He loves the initial burst of excitement someone gets from opening a gift that screams SPECIAL!!!
Now, personally, I am a fan of the slow burn of appreciation that comes with realizing a gift that may not have necessarily caught your eye in the flurry of wrapping paper is, in fact, one of your favourites. In fact, many things I've gotten for Chris himself  – gifts or otherwise – were initially met with resentment and then, over time, a gruff yet affectionate comment about how much he uses it dazzling appreciation. Often these are Useful Gifts, or Experience Gifts, or something along those lines. If you read through to the end, I'll share some of my personal favourites from the history books.
So here's a collection of under $40 gifts I love on etsy, most of them either fun experience/craft kits or somewhat practical with a touch of whimsy. And, as always, I'll toss in the non-disclaimer that I'm not being paid, compensated, bribed, or offered free stuff for anything in this post, but if any of the sellers of these items wants to send me one I will kiss their cheeks or send them lots of xoxo's over the internet, whatever is more practical geographically.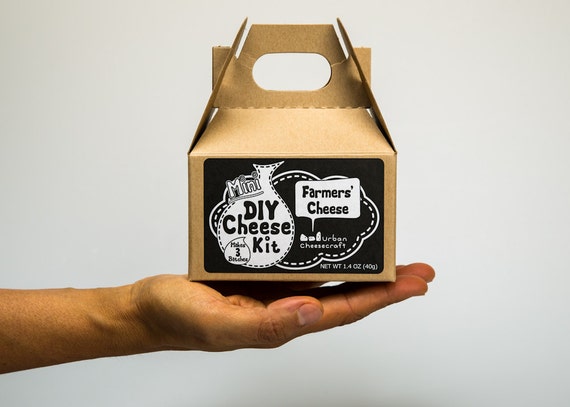 I truly adore the cheese kits at Urban Cheese Craft and I have every intention of gifting some this year. The above mini kit is priced at $10 and has everything but the milk that you need to make three batches of farmer's cheese. There are a few different varieties including mozzarella, chevre, and queso blanco and I meant to do these as a gift last year but waited too long to order.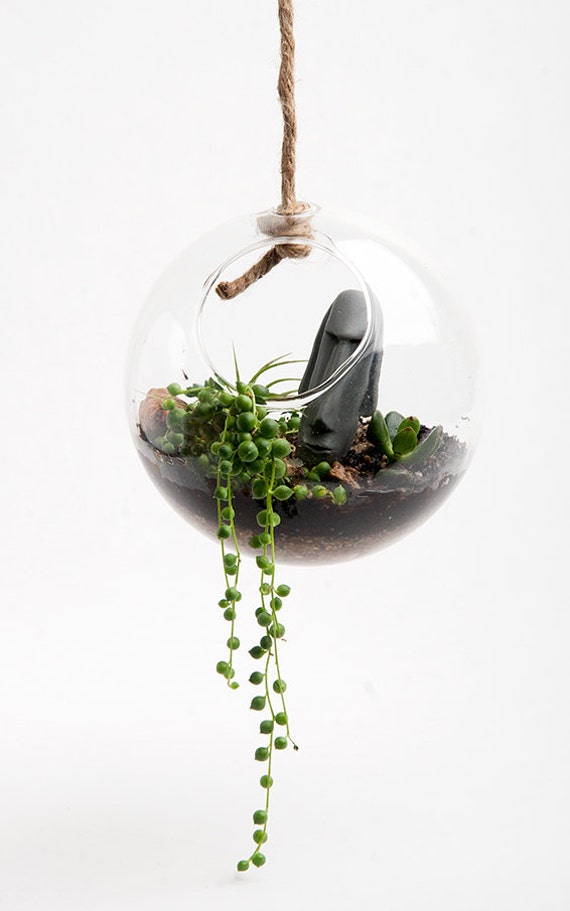 This little hanging terrarium kit is just adorable, and really just ideal for the person on your list with the greenist of thumbs. It comes with seeds, not plants, so I would potentially kill it before it had a chance to get started.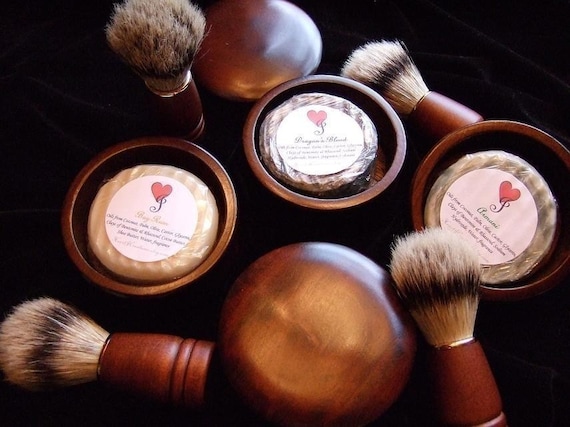 This is and isn't an experience gift. If you want to add a bit of 'special' to the grooming routine of one of the men in your life, hardwoods and shaving are really, really manly.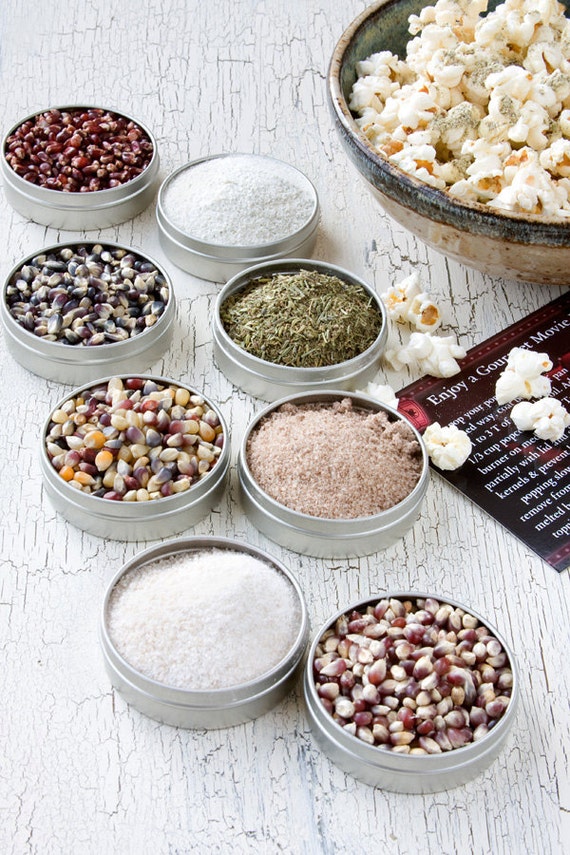 For the foodie and/or health nut in your life, this is a gourmet popcorn kit.  Non GMO corn, seasonings and salts, and you can choose your seasoning options, so whether your giftee like sweet, savoury, or salty, you can cater to their taste.
So, you made it to the end! Here's some of our personal favourite gifts from history.
– a GPS for Chris for Christmas, from my parents and myself, before smartphones were a big thing and he was always calling my dad for directions. This is the one that caused great resentment but he used it a lot and eventually acknowledged it was a good gift but a PSP would have been more fun. (He got a PSP for his birthday a few months later.)
– a flying lesson in a small plane, for his birthday. He found this so exciting when he opened it, despite being just a piece of paper, and he totally recommends this as a gift to dazzle any man who isn't afraid of flying.
– cake decorating lessons, a gift I got as a birthday gift from my mom. I did request it, but if someone you love has been saying they would love to take some sort of lesson or class, a gift certificate that pays for all or some of it would be just the motivation to take the time to do it!
– really good quality slippers. I got Chris some Sherpa slippers from L.L. Bean and he used them almost 24/7 for the first while. When he started wearing them outside I quietly told him that they were kind of pricey and meant to last him a lifetime, he had a little heart attack because he'd had no idea and had been casually tromping about in salty snow in them. I have been brazenly suggesting hinting that I would truly adore a similar pair but so far no dice.